A huge thank you to all our great speakers, attendees and helpers that made Cool Runnings 2023 on Saturday June 24th a great event. We're very lucky to have 2 tracks in recent events as we've had so many great session submissions by speakers willing to take their own time to deliver free expertise.
In total Cool Runnings 2023 delivered over 20 hours of Azure Synapse Analytics, Microsoft Fabric, Databricks, and other data related processes/technology sessions with 26 speakers delivering those session. Speakers take time out of their work and life schedule to prepare and deliver sessions and we're very thankful of that.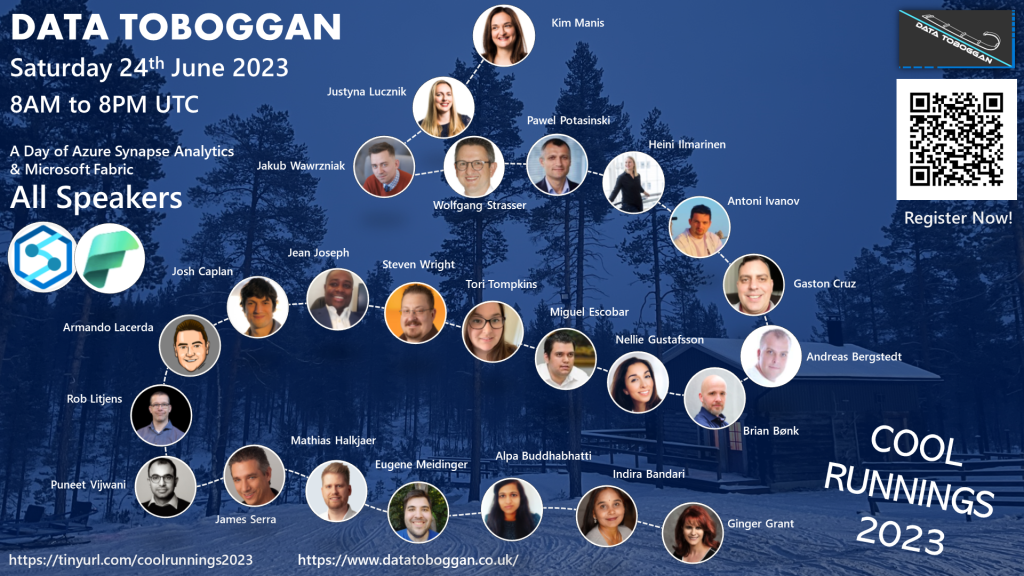 As we now run 2 tracks in parallel we could not do it without the excellent help of Emma Dolling, Justin Bird and Steve Powell who take time out of their schedule to help us deliver the conference, without them we wouldn't be able to deliver it. It's that simple.
And what is a conference without attendees? We had a great response in sign-ups (more that ever!) and a great turn out, plenty of questions asked, and hopefully lots of learning done as well. We hope we can continue to deliver a useful, relevant, and fun conference!
We will be working in the next few weeks to make the sessions available on our YouTube channel (https://www.youtube.com/@DataToboggan) after approval from our speakers of course, so please subscribe to the YouTube channel to keep updated.
Thank you and we'll see you again soon.
Richard, Victoria, Andy, and Mark.